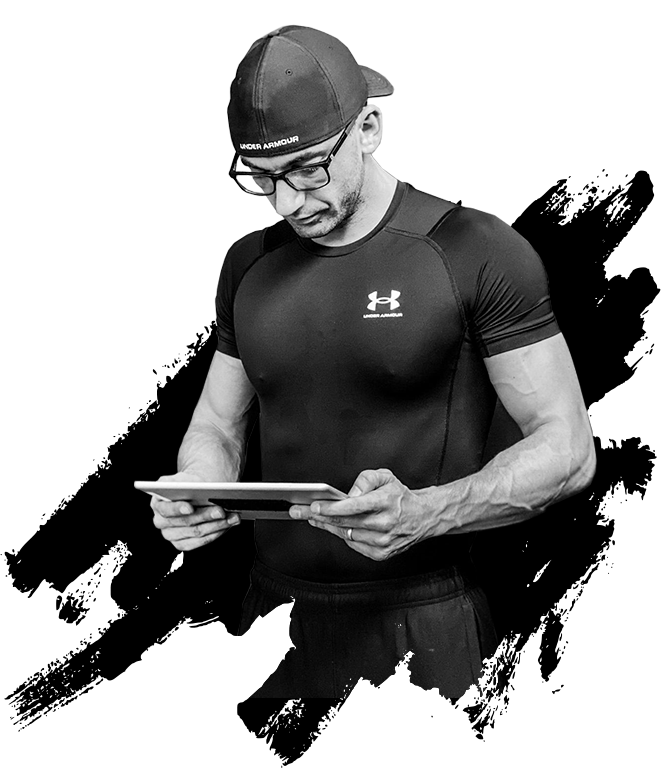 After almost 10 years as a physical trainer at the highest level in Romania, a Ph.D. in physical training, over 10 scientific papers presented at national and international congresses, and many other specialized certifications, the time has come for a new challenge and an ambitious new project: to put all my knowledge to the test to learn, support and advise non-professionals on how to prepare and educate themselves, how to balance and how to achieve their goals whether we are talking about weight loss, weight growth, maintenance, improvement of muscle tone, postural balancing/rebalancing.
I believe that no one should be dependent on a coach, and with the necessary "tools," each person can learn how to build their training based on the main goal: a better life. I am qualified and prepared to do this, and the word "can't" is not part of my vocabulary; it only matters how much you want to succeed.
I am also an Iron man, a title obtained in 2013 after I finished the triathlon in under 16 hours, and believe me, I recognize the pain and the desire to give up, the muscle aches, the frustrations accumulated by the lack of short-term progress, I know all these things because I struggled with these "demons." Still, I can tell you as honestly as possible. Whether short, medium, or long term, the goal is a success, and success requires "suffering" – IT IS NOT EASY, BUT IT IS VERY BEAUTIFUL; this can be confirmed by anyone who has reached the "finish" with the proposed goal.
Studies
Ph.D. – Doctor in sports science – Physical training
Postgraduate Program – Physical Trainer
Master – Performance in Sports
BA – Physical Education and Sports
Continuing education courses
Sport Nutrition Specialist – Barca Universitas
Workload Management in Football specialist – Barca Universitas
Postural Correction Specialist
Yumeiho Assistant Instructor
(FMS) Functional Movement System Specialist
Gun-Ex Strength and Power Specialist
Human Kinetics Water Exercise Specialist
Trigger Point Specialist Level 1
Exos Performance Specialist
Global Active Stretching Specialist
TRX Suspension Training Coach
Power Bands Coach
Personal Trainer